Cycle Camping in Rutland April 22nd – 23rd 2003

The weather was glorious! The cycling was undulating but languid! The tent was a friendly base to bond in! The refreshment was liquid and convivial!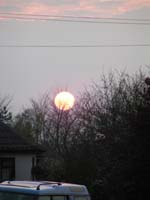 Cycling back into the sunset from Uppingham full of Fish and Chips, London Pride and a surfeit of tostestorone filled public school reunions as we hurtled down hill with a refreshed confidence, was a highlight.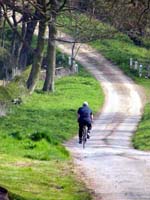 The 'navagateurs' found us routes filled with quiet lanes, minimal traffic, pheasants, forgotten villages, old priories, voluble locals and a pub which opened spontaneously to serve mid morning coffee, as well as a ploughed field as the hidden link.
Well done to Phil for saving Dave! Thanks to Steve for the whiskey! Dave is the man you need to find a Good Samaritan from the middle of nowhere. Ian just wishes we could do this every week. Until next time!
Picture show...