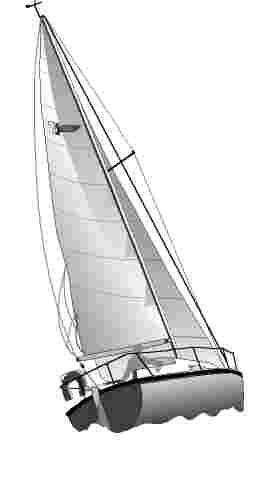 5 berth sailing boats available to sail around the Isle of Wight with a skipper for weekends or longer.

This can be arranged at any time of the year but you have to accept the weather!

Each boat can accommodate 5 plus the Skipper in 'cosy' bunks. Food and drinks can be on board or bought ashore or both! So you can eat as well as you like!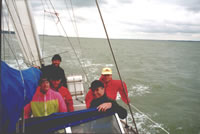 Basically the Skipper teaches you to sail in one of the busiest waterways in the world. You have to avoid the big grey ones with guns!
As your confidence with a 30-40ft boat increases you will be encouraged to take control as long as you don't bump it into anything!
Click here to receive details of Isle of Wight / Solent Sail Cruising Summer 2003